Click here for the English version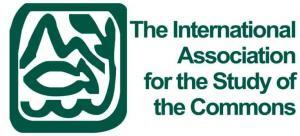 La International Association for the Study of the Commons (IASC) es la asociación profesional líder dedicada a los bienes comunes. La asociación, fundada en 1989, se dedica a reunir investigadores de diversas disciplinas, profesionales y formuladores de políticas con el fin de mejorar el gobierno y gestión de los bienes comunes, avanzar en su comprensión y crear soluciones sostenibles para recursos comunes o cualquier otra forma de recurso compartido.
IASC tiene como objetivo:
• Motivar el intercambio de conocimientos entre diversas disciplinas, áreas y tipos de recursos.
• Fomentar el intercambio entre academia y experiencia práctica.
• Promover un diseño institucional apropiado.